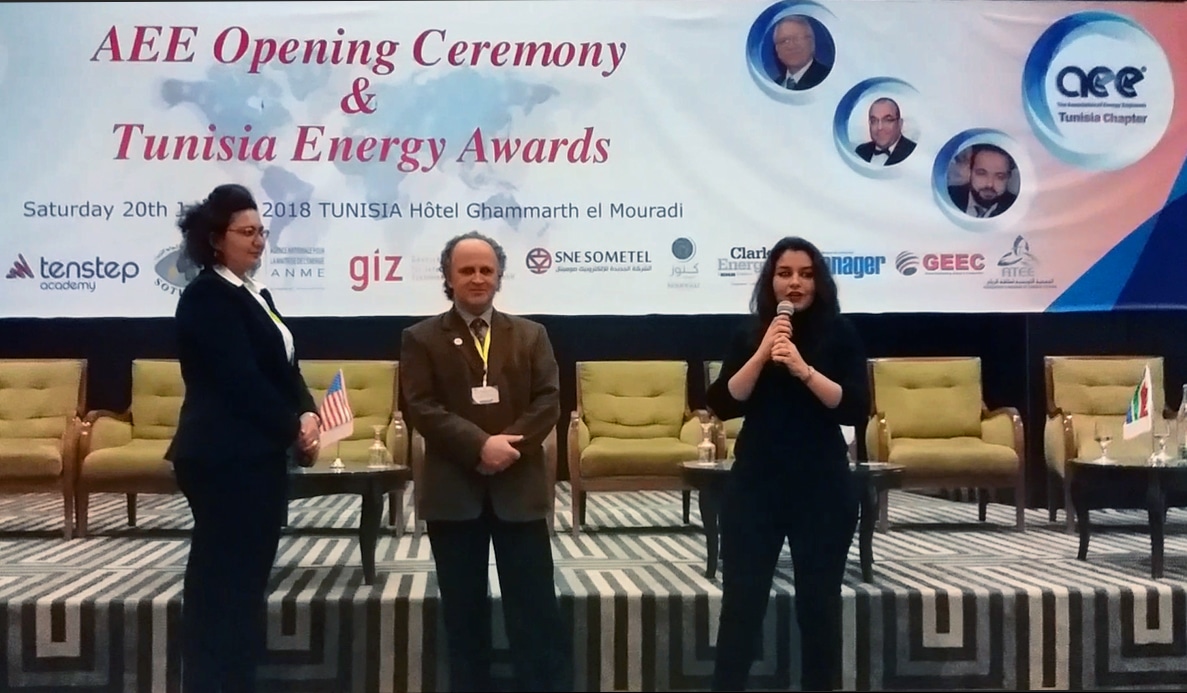 Many congratulations to Oumeyma Ayadi, engineer at Clarke Energy's Tunisian operation, who has been named best Energy Engineer of the Year 2017 by the International Association of Energy Engineers (AEE) – Tunisia. The ceremony took place on 20th January at the Mouradi Gammarth Hotel in Tunis.
Oumeyma was proposed for the award by Clarke Energy and after submitting her application the AEE judges selected her for the award based on her achievements working on projects for Clarke Energy at a cogeneration SITEX textiles plant and a trigeneration plant at Coca Cola.
Oumeyma joined Clarke Energy in 2015 after completing her final year university project on the company and graduating from the National School of Engineering of Monastir. During her 2.5 years at Clarke Energy Oumeyma has learnt that engineering isn't just about technical skills but has also developed her personal attributes of patience, flexibility, perseverance and hard work.