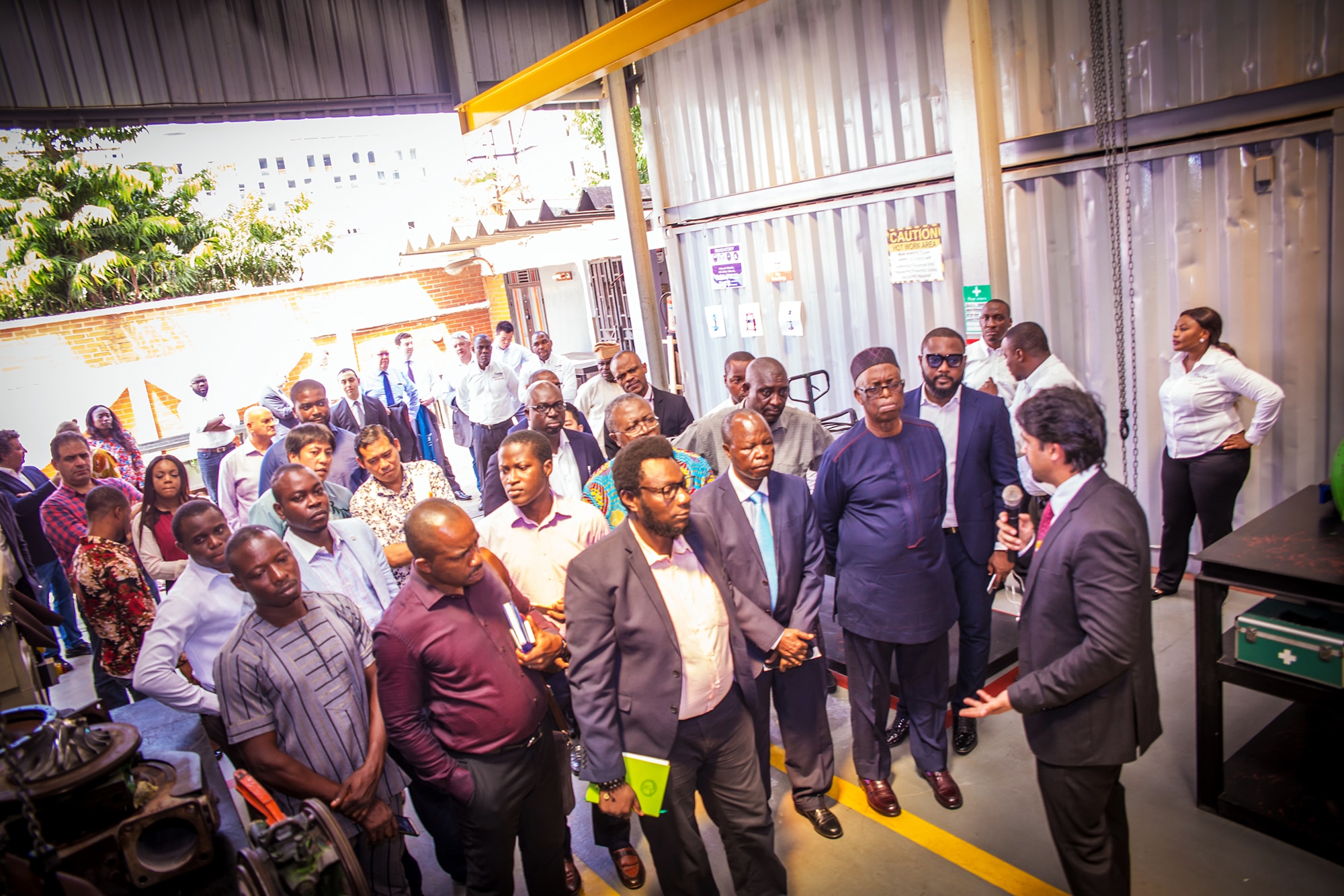 Clarke Energy has officially unveiled our new ultra-modern workshop for GE's Jenbacher gas engine overhauls, repairs and turbo charger balancing in Ikeja, Lagos, Nigeria. The event was also used as an opportunity to show new and existing customers around the facilities at our Nigerian headquarters.
Patrick Nzekwe, General Manager for Clarke Energy in Nigeria, addressed the attendees with a short history of the company's operations in the country and affirmed that the opening of the new workshop was testament to Clarke Energy's continued commitment to investing in Nigeria, despite recent economic difficulties suffered. Patrick highlighted successes from Clarke Energy's near 20 years in Nigeria with almost 400MW delivered for a wide range of applications, most recently with the supply of the first hybrid power generation solution, delivered to OK Plast in Lagos. Clarke Energy put an emphasis on local and responsive aftersales support which is enhanced by a team on the ground and investing in the new workshop.
The event was attended by Kate Rudd, West Africa Trade Director for the Department for International Trade (DIT) who explained the DIT continues to support British businesses in Africa, particularly in Nigeria. Her sentiments were then echoed by Nella Hengster of the Austrian Embassy. The Commercial Director of GE for Africa, Mrs Toyin Abegunde, then spoke to the attendees about Clarke Energy's partnership with GE explaining it had produced over 700 MW of power in Africa with 400MW of it in Nigeria.
The day was concluded with a tour of the new facility and a question and answer session followed by a vote of thanks from Alan Fletcher, Main Board Director at Clarke Energy. This was then followed by a group photograph, refreshment and networking session.