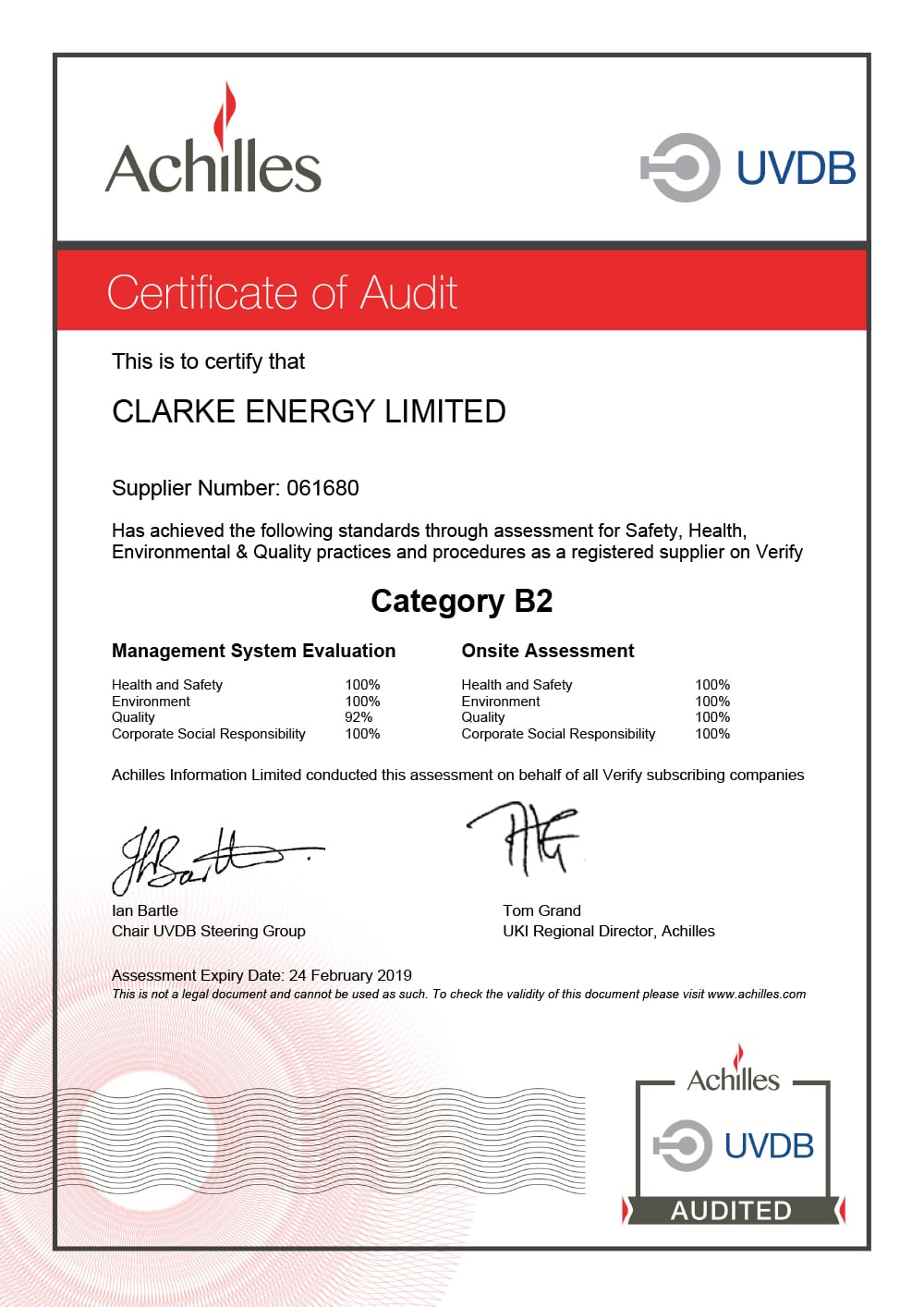 Clarke Energy have completed another very successful two-day Achilles verify audit for 2018. Achilles is the accreditation scheme that utilities companies and our customers such as United Utilities, Thames Water, Severn Trent use.
The company was assessed on the following categories:
– Health and Safety
– Environmental
– Quality
– Corporate Social Responsibility (CSR)
Clarke Energy was awarded 100% on all but one of the categories with the auditor complimenting the company on our systems, site management and preparedness for the audit.
Achilles creates and manages a global network of collaborative industry communities. Using cloud-based technology and industry expertise they act as an independent partner, providing validated data and insightful analytics to enable buyers across a sector to identify and manage risk and suppliers to increase market reach while increasing compliance and minimising costs for the network as a whole.