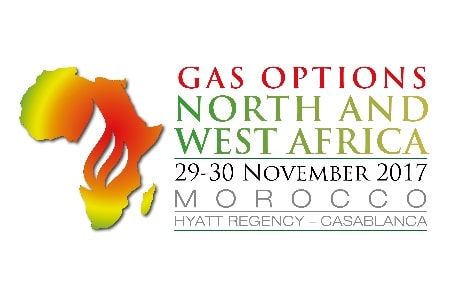 Clarke Energy will be sponsoring the Gas Options North and West Africa conference which is being delivered by EnergyNet and will be held on the 29th and 30th of November 2017 in Casablanca, Morocco. Gas Options North and West Africa will be co-located with the 2nd Africa Renewable Energy Forum.
Gas Options North and West Africa will be attended by national, regional and international stakeholders investing gin the gas to power and gas supply chains.
This meeting is intended solely for the furthering of deals, connecting players from very specific target markets with public and state owned entities empowered to deliver programmes and projects in their respective countries (Nigeria, Ghana, Cote D'Ivoire, Mauritania, Senegal and Morocco).

The Gas Options: North & West Africa will focus on regional gas infrastructure projects, gas IPPs and global gas networks to present the projects, clients and government strategies to help define your investment strategy. Projects to be discussed include the Senegal-Mauritania-Mali Banda Project, Nigeria-Europe Gas Pipeline, Songon Power Project (CIV), the Azura-Edo in Nigeria, the Amandi Gas-to-Power Project and the Sankofa Gas Project in Ghana,  along with other LNG projects across North & West Africa. The Moroccan LNG National Development Plan will also come under the spotlight as we examine progress, potential partners and opportunities for investors.
Clarke Energy is the authorised distributor for GE's Jenbacher gas engines in Morocco, Algeria, Tunisia, Nigeria, Ivory Coast and Ghana and has over 500MW of gas to power based projects operating in the region. These range from captive power plants for industry, large multi-engine power plants for independent power producers, flare gas power stations capturing associated gas for onsite power from oil extraction sites. Clarke Energy also has installed a range of high profile cogeneration plants using natural gas at high efficiency along with renewable energy from landfill gas, biogas and sewage gas.