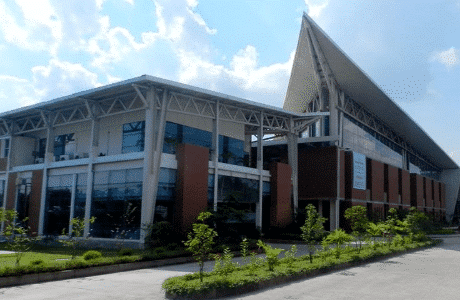 Viyellatax Limited is the composite knit apparel and textile manufacturing business unit of Viyellatax Group. It started its operations in 1996. The company is comprised of design and product development, sample, knitting, washing, cutting, sewing and finishing sections. The Textile Testing Corporation (Testing Lab) is also a part of Viyellatax. It caters to major buyers such as Puma, S.Oliver, Espirit, Marks and Spencer, Sainsbury's, etc.
Viyellatax has setup their own power plant by GE's fuel efficient Jenbacher gas engine. In 2007 they installed 2 of GE's JGS 320 GS-N.L units. In 2009, they expanded and installed another 2 x JGS 320 GS-N.L (each having capacity of 1,064 kW of electrical power) and developed co-generation system, linked to a steam generator to utilise thermal energy for higher efficiency and reduced carbon emissions.
In 2008 Viyellatax Spinning has installed 1 unit of JGS 420 (1415kW) at Gazipur. In 2015 the company ordered 9 units of JMS 420 (cogeneration model, 1415kWe each) to expand the site's capacity to 18.42MWe.
The thermal energy generated from the exhaust system is piped into boiler to generate steam for the dyeing. Heat produced from the jacket-water system is used to absorption chiller to produce chilled air. The power generator is used for satisfying the site base load 24/7 with reliable operation for various processes starting from raw materials to the final stage of Yarn.
Viyellatax has significantly improved their production capacity and overall factory efficiency due to continuous and reliable power as well as reducing total reliance on oil fired boilers for steam generation.