Each year on 28 April, World Day for Safety and Health at Work and Workers' Memorial Day is observed. This provides an opportunity for Clarke Energy and other companies to reflect on how to prevent occupational deaths, injuries, diseases and illnesses, focus on continuous improvement in this area, and to remember those who have been injured or died due to work-related accidents.
This year's theme is 'Act together to build a positive safety and health culture.' On this day employers and workers are encouraged to support a strong workplace health and safety culture, where everyone contributes to a safe working environment.
National data shows that in 2020, 194 workers were fatally injured at work.  Of these workplace fatalities 11 occurred in South Australia, 34 in Queensland, 53 in New South Wales, 51 in Victoria, 2 in ACT and 8 in Tasmania. Causes of these incidents included being hit by moving or falling objects, falls from a height and being trapped by moving machinery.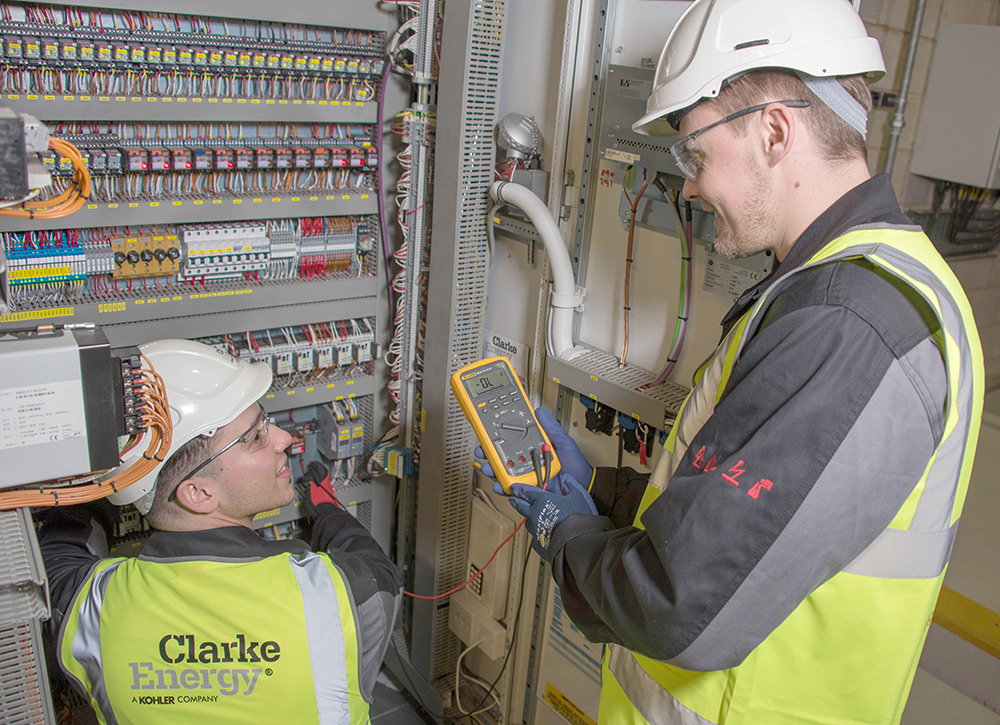 Any workplace death or injury is a tragedy and unacceptable. Clarke Energy remains accountable to strengthening workplace health and safety systems to prevent occupational accidents cross its workforce whether they be in the office on onsite.
Clarke Energy has adopted new forms of working arrangements and adapted workplace health and safety operations accordingly. Our core values: 'Quality, Integrity, Reliability and Accountability' can be seen in action through regular strengthening of workplace health and safety systems by:
regularly updating self-paced online health, safety and environment (HSE) modules
providing monthly safety discussion topics and toolbox talks
establishing 'The Volt', an in-house electronic management system for employee HSE
providing regular training and updating accreditation against international safety standards
scheduling safety awareness discussions in all Clarke Energy meetings and gatherings
inducting all Clarke Energy employees on a range of safety subjects in accordance with international accreditations
providing regularly updated office and onsite safety modules and ensuring all employees are proficient in Clarke Energy workplace health and safety operations.
Michael Cassidy, QUENSHT Manager with Clarke Energy says:

"Clarke Energy recognises Australian workplaces are continuously evolving and adapting due to a range of global factors. During the COVID-19 pandemic new threats have presented.  Clarke Energy has adapted and evolved its workplace practices to reduce the impact on employees, and maintain high health and safety standards. The pandemic has touched many aspects of Clarke Energy, from the risk of virus transmission in the workplace, to health and safety risks that have emerged as a result of measures to mitigate the spread of the virus.

"Clarke Energy has had a focus on workplace health and safety and continuous improvement initiatives in this area for many years.  However, navigating the circumstances of the pandemic has emphasised the importance of a workplace culture valuing workplace health and safety. We are proud to have that at Clarke Energy."
Keep up to date with Clarke Energy projects and further workplace health and safety initiatives on our news page.
Clarke Energy, a KOHLER Company, is a multi-award-winning global business specialising in the engineering, installation and maintenance of distributed power generation solutions. Clarke Energy provides distributed power plant solutions with market leading engineering, installation and maintenance support.