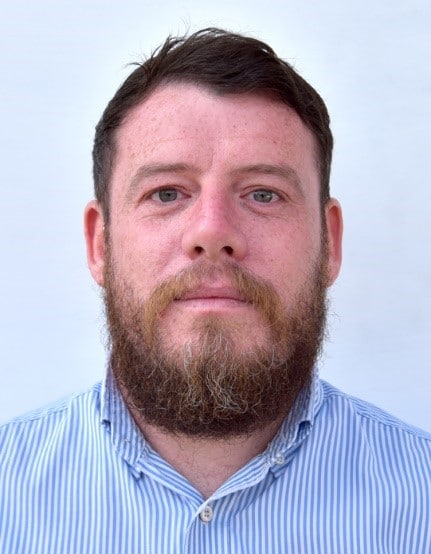 Jay Bates
General Manager – Service Operations – UK
In 1997, Jay Joined the company as the first Apprentice, being trained on Marine Diesel engines.
In 2001, he Achieved a full modern apprenticeship in engineering maintenance and was employed full time as part of the Field Service Team.
In 2008, he was offered a role as Technical Supervisor in the North West region. Responsible for 8 Field Service Engineers.
In 2011, his role evolved into an Area Manager position, this was the
first step into management. 
In 2016, he was promoted to Field Service Operations Manager – U.K. Responsible for the operation of 400+ Gas Engines, 9 Regions, 9 Area Managers and around 80 field service engineers.
In 2017, Jay became the Service Manager – UK: Responsible for the operation of 400+ Gas Engines, 9 Regions, 9 Area Managers, Overhaul & Repair Dept, Cylinder Head Re- manufacture Dept. Responsible for Approximately 120 employees.
In 2019 Jay became the General Manager – Service Operations UK: Responsible for Field Service, Overhaul & Repair Dept, Cylinder Head Re-manufacture Dept. Technical Training Dept, Technical Helpdesk, Service Support and Responsible for Approximately 135 employees.
Chris Gardner
Technical Training Manager
In 2005, Chris joined Clarke Energy as an apprentice being trained in the Overhaul and Repair centre where he was completing 60k overhauls both on site and in the workshop.
In 2009, he achieved a Modern Advanced Apprenticeship in Mechanical Manufacturing Engineering & he also completed a HNC qualification.
In 2010, he became a Field Service Engineer.
In 2015, he took on a new role in the Technical Training Department as a Trainer. Chris completed a trainer qualification at Jenbacher and he then became certified to teach Jenbacher accredited courses.
In 2017, he was appointed the Technical Training Manager where is he is responsible for all training in the UK, Ireland, South Africa, Tanzania and Nigeria.
Alan Frost
General Manager – Aftermarket Sales – UK
Prior to joining the company Alan completed an apprenticeship in marine engineering through the Royal Navy before leaving to seek further opportunities in 2008.  
In 2011, Alan joined the company as a Project Manager delivering multiple Jenbacher gas engine installation within UK and Africa.
In 2014 he was selected by the Company's senior management on to the Pathways Programme (talent programme), providing exposure to all parts of the business, allowing him to further develop his skills in engineering, commercial contracts and personnel management.
In 2015 Alan was offered the position of Commercial Operations Manager within the Service Department where he became responsible for the negotiation and management of our long term customer maintenance agreements as well as managing a team of performance analysts.
Also in 2015 as part of the Pathways Programme and with the support of Clarke Energy, Alan enrolled at the University of Manchester in pursuit of a Masters Degree in Business Administration (MBA).
In 2016 he was promoted to the position of Commercial Manager taking on additional
responsibilities including the negotiation and management of spare parts agreements, management of key customer accounts, management of key supplier agreements with INNIO Jenbacher and offering his support to other parts of the Clarke Energy Group (Nigeria, Tanzania, South Africa).
In 2018 he achieved his goal and graduated from Manchester University with his MBA.
In 2019 Alan became the General Manager – Aftermarket Sales – UK and has commercial responsibility for the management of a £60m turnover business including: commercial sales, contract management, customer relationship management, financial management, parts supply and logistics. In addition, with the support of the Aftermarket Sales Team he provides support to multiple other Clarke territories including the Nigeria, South Africa, Tanzania and Bangladesh.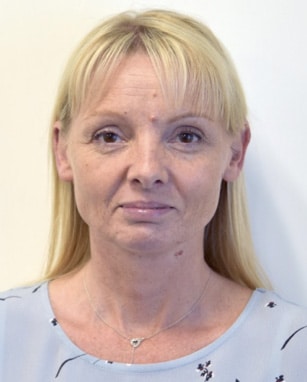 Louise McGowan
Mechanical and Piping Designer
Louise joined Clarke Energy in 2018 as a Mechanical and Piping Designer within the engineering department. Not only has Louise excelled in her role, she has also taken part in numerous incentives and activities, which has helped to create a positive impact within the engineering sector and in particular, promoting women in engineering.
Louise attended the careers convention at Archbisop Blanch High School for girls in Liverpool. She went to introduce Clarke Energy to the girls and to raise awareness of the possibility of a career in engineering. Louise discussed numerous roles that are available within the company and also different routes into employment.
In March, Clarke Energy hosted International Womens Day, where girls from local schools was invited to head office. Louise was asked to speak about her own route into engineering and some of experiences along the way. This was a great way for school girls to learn more about the company and for Louise to give a great insight to what opportunities and paths are available.
Louise also attended a Mental Health Awareness Course. This has been very beneficial to Louise as it has provided her with the tools and confidence to be able to assist others.
Throughout school holidays, Clarke Energy accommodates as many work experience
opportunities as possible. Louise has helped massively in making work experience
successful. Louise has volunteered to show people what she does on a daily basis with
explaining how varied her role can be. She has also demonstrated the software that we use to model designs and them to have a go themselves.
Louise has also provided department overviews to recent apprentices that have joined the company. She has found this really useful as it helps provide them with the understanding of the department and she also gets to meet new faces.
Interested in working for Clarke Energy?
Click the button below to view all our current vacanies