Kohler Diesel Gensets – South Pacific

Clarke Energy is a KOHLER company and distributes KOHLER generators in the South Pacific which are suitable for a wide range of applications.
Our generators are designed and manufactured in the KOHLER facility in France with more than 50 years of product optimisation experience, available with a "plug-and-play" design philosophy for ease of installation. Dedicated KOHLER service and parts support is available 24/7 throughout the South Pacific and includes stock holding held locally to service our customers. Service training is available on-site or our central training facility.
For more than 100 years, KOHLER has earned a global reputation as a pure power expert – in a large part to our strict quality standards. Our power systems are equipped with KOHLER innovation, including generators, transfer switches, switchgear and controllers. Enduring the industry's toughest testing process, including transient power testing, cooling, sound and more, every part built to work with the entire system and perform in the most demanding environments before they are shipped out.
Our power systems are built for nearly every application, powering everything from commercial buildings to hotels and hospitals as well military operations and airports. So you can rest assured that our products will work when you need them most.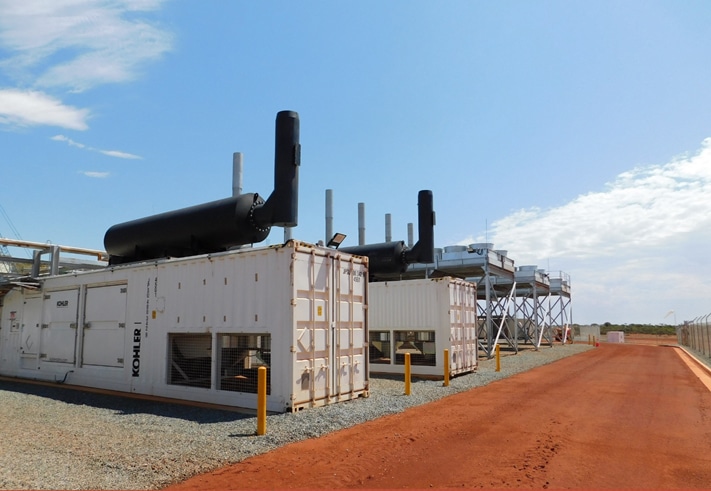 Comprehensive Range for Every Power Requirement
Reliable, compact, user friendly and versatile, KOHLER generators are built to offer dependable power for all applications, including standby, prime, black start, and data centre. These generators are available in a wide range of power outputs, 9kVA to 4500kVA and can be customised for your specific needs. They are compatible with a variety of options and accessories that are offered to further enhance performance and deliver the best user experience.
Product Range
Available in open and or acoustic enclosed variants, full range of custom engineering solutions;
Industrial Range -> 9kVA > 830kVA
KM Range -> 1250kVA > 2800kVA
KD Series -> 800kVA > 4500kVA
View further technical information on the range here
KD Series
Welcome to an entirely new generator experience, the next leap forward in big industrial power.
With almost a century of engineering know-how behind them, our new class of KD Series generators are built with an eye on the future-designed to last for decades. Ranging from 800kVA to 4500kVA (50hz), this new range of industrial generators is perfectly suited for a wide range of applications including mining, commercial building, data centres, power utilities and the telecommunications sector providing better fuel economy and a smaller footprint than ever before.
Go ahead and explore our new large generators on and, when you're ready to customise a system that meets your specific needs, give us a call. With specialised knowledge and an agile manufacturing process, we will make it happen.
KOHLER Channel Partner Locator Portal
Industrial and Marine Channel Partners