We, all at Clarke Energy Bangladesh Limited would like to take this opportunity to thank all our clients and business partners for visiting our stall at DTG 2023 exhibition.
Speaking on the occasion, our Managing Director, Mr. Punit Garg said:
"Reports state that one of the key strategic objectives of Bangladesh is promoting green growth and climate resilience. Green growth is a matter of both economic policy and sustainable development policy. It tackles two key imperatives together: inclusive economic growth and improved environmental management needed to tackle resource scarcities and climate change. As the energy transition progresses with a push to net zero, the demands on power generation are increasing. In addition to reducing use of polluting fuels, it is imperative for any country to enhance the usage of its renewable resources for generation of electricity. Decentralized wind energy and photovoltaic plants that provide power and heat where it is needed are replacing centralized plants. There's a downside, though: fluctuations in electricity production due to volatility of renewable energy sources. To avoid blackouts, in addition to natural gas, another renewable energy source, biogas, comes into play—as a complement to these weather-dependent energy sources. In addition to renewable power, traditional combustion technologies can become CO2-free by using hydrogen (H2) as fuel, which is well suited for engines to generate electricity, heat and/or cooling".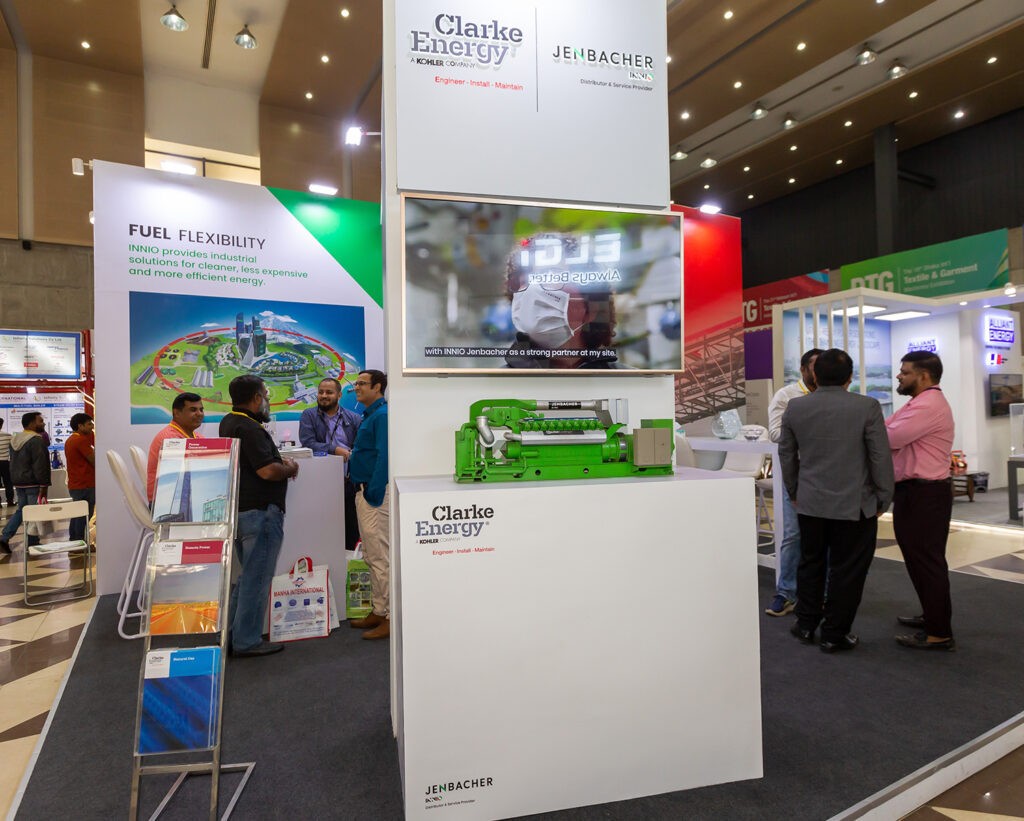 He added, "Our commitment to our customers is expressed in our company values – quality, reliability, integrity, and accountability. At Clarke Energy's offices, we've real commitment to energy generation from renewable resources. We've the expertise and resources to provide world leading gas engine technology coming from INNIO, combined with excellent product service and support. Whether you need a single gas engine or complete turnkey gas generation facility, we can meet that need. As we look at the future, our resolve is greater than ever to provide end-to-end solutions not only using natural gas as fuel but also biogas, hydrogen, steel off gases and other gases to meet the energy power need of the Bangladesh industry sector".
If you want to learn more about our gas to energy power solutions, Jenbacher spare parts, and our after-sales – service products, please write to us at bangladesh@clarke-energy.com.
For more details on Clarke Energy, visit our website: www.clarke-energy.com
We look forward to seeing you again in the near future.
Clarke Energy Bangladesh Team