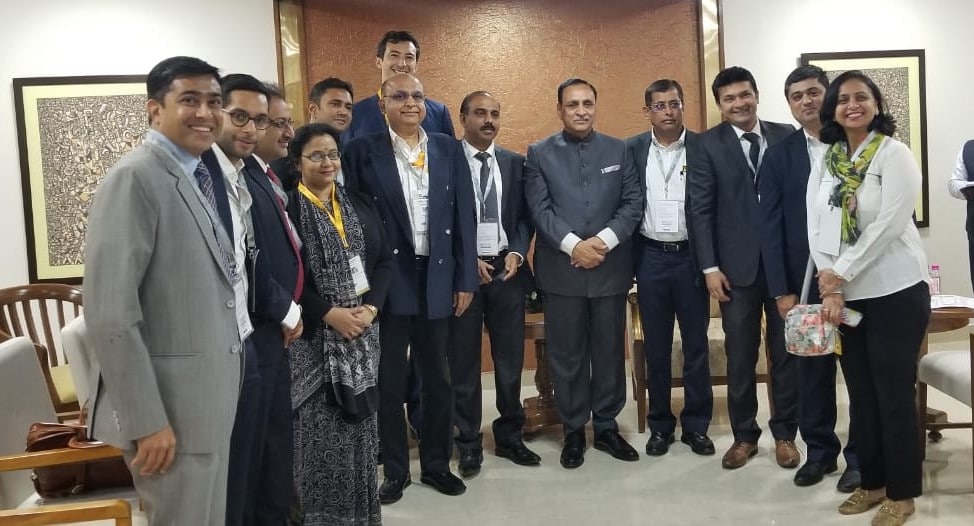 Clarke Energy's operation in India joined UK India Business Council (UKIBC) led delegation at Vibrant Gujarat Summit to meet Hon'ble Mr. Vijay Rupani – Chief Minister for Gujarat. The visit showcased commitment towards intensifying key investments in the state for economic progress, job creation and power generation policy development of India with specific focus on Gujarat.
Clarke Energy's International Marketing Manager (India & Bangladesh), Abhijit Rajguru discussed on hybrid power solutions with focus on natural gas engines being used for peaking stations. The session was chaired by Richard McCallum, Managing Director UK India Business Council. The roundtable meeting as part of Vibrant Gujarat Summit took place at Mahatma Mandir, Sector 13, Gandhinagar, Gujarat 382016.
The team at Clarke Energy would like to thank the UK India Business Council for the invitation to participate in the roundtable session with the Hon'ble Chief Minister, State of Gujarat.