Clarke Energy's Australian operation recently donated $750 to the children's ward of the Alice Springs Hospital and Alice Springs Women's Refuge. For the past 18 months, Clarke Energy in conjunction with Territory Generation have been building a new 46MW power station at Owen Springs in order to generate electricity for the residents of Alice Springs and its surrounding areas in 2018 and beyond.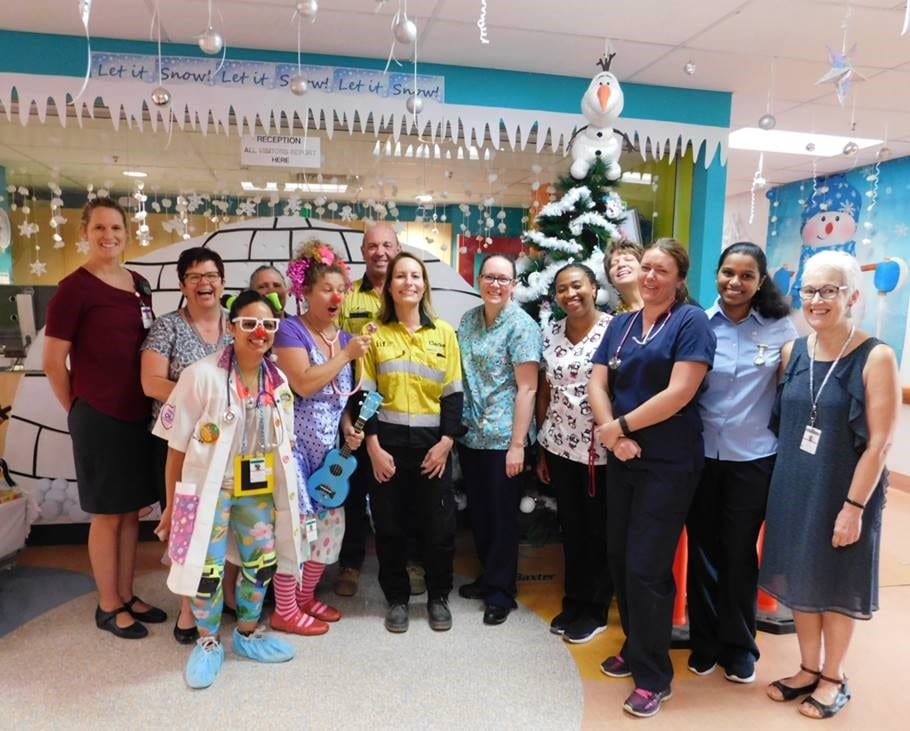 Clarke Energy employees and sub-contractors have been living and working in Alice Springs during the installation and throughout this time soft drink cans and water bottles were collected, counted and recycled. With the project nearing its completion, well over 3,000 were collected raising just over $300. Instead of keeping the money, Clarke Energy employees at Owen Springs decided to donate it to a worthy cause. The directors of Clarke Energy also offered to kindly match the amount and increased it by donating a further $450.
Both Leanne Morris, site health & safety executive and Tony Marchant, electrical supervisor of the Clarke Energy Owen Springs project met with Ms. Sandi Tohi the clinical nurse manager and other staff members from the children's ward to donate the money.
The donation was mainly spent on toys, art products, games and books for children's ward of the Alice Springs Hospital as well as Alice Springs Woman's Refuge. The money went towards buying practical items such as new packs of underwear for children, baby items and second-hand clothing, furniture and food for the children and women. The Alice Springs Hospital children's ward relies heavily on donations from the public and hospital staff thanked Clarke Energy for their generous donation and enthusiasm for supporting local causes whilst working in the area.