In the glacial valleys of Eskdale underneath the shadow of Scarfell Pike a committed team are striving to develop their skills by trusting, communicating and working with each other. In May 2017 Clarke Energy invited their Field Service Apprentices to Eskdale in the Lake District National Park. Our apprentices are very good technically, all are trained to industry specific, accredited training and utilise both mechanical and electrical engineering knowledge.
Apprentice Development Programme
Working with The Outbound Trust, Clarke Energy have developed an intense, action centred, challenging and adventurous programme with the aim to develop their less technical skills that our field engineers need in order to relate well with others and maintain good customer relationships on a day to day basis. The Apprentice Development Programme is Clarke Energy's approach to building and reinforcing our apprentices personal work ethos, ensuring they are adaptable and flexible, doing what needs to be done, at the times and locations required.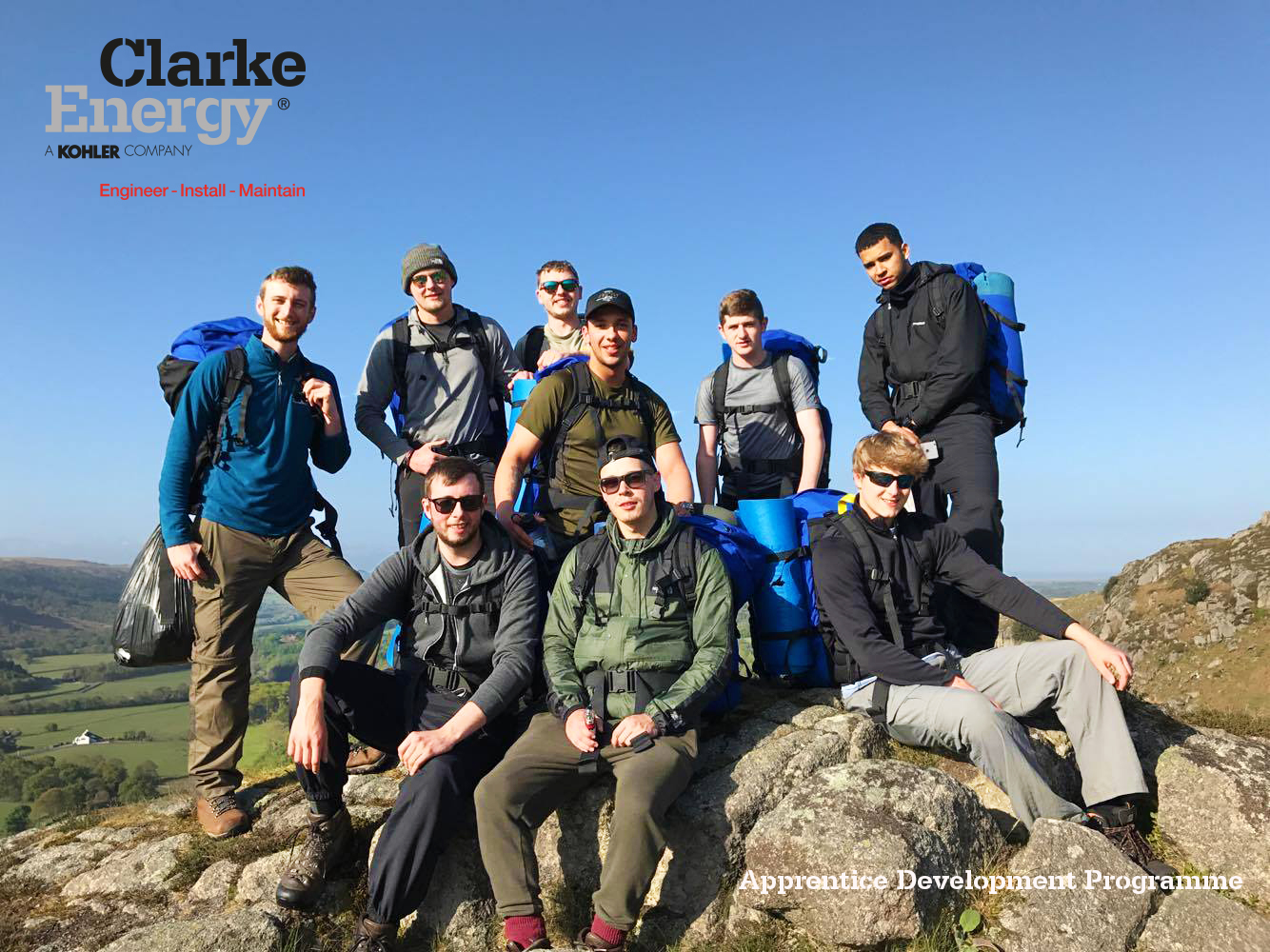 Back Row: Rob Scott, Conor McAllister, James Cartwright, Sami Idamer, Adam Jones, Oliver Emanus.
Front Row: Tom Howden, Callum Antcliff, Jacob Jerger.
The Clarke Energy behavioural competency framework was central to the programme and the company values (Quality, Integrity, Reliability and Accountability) underpinned every task and activity.
A Skilled Workforce
As a forward thinking business we want our apprentices to be skilled and assured in all aspects of their role. For more information about why an apprentice scheme is invaluable, read the Outward Bound blogs below.
5 reasons for using apprenticeships
For further information regarding Clarke Energy news, events or case studies please contact us here.