Clarke Energy delivers workshop in Algeria with the support of the UK's Department for Trade and Industry
Clarke Energy, a Kohler company and UK-based leader in self-generation of power and energy efficiency, has delivered a business seminar on the subject of 'Gas to Power for Industry' with the collaboration of the UK's Department for International Trade (DIT) and the APRUE (National Agency for the promotion and rational use of Energy).
Her Majesty's Ambassador to Algeria, Andrew Noble, played host for Clarke Energy to deliver a seminar at his official residence in Algiers on 15 May 2017. He opened the event by highlighting on the launch of the Algerian national programme for energy efficiency and renewable energy as well the UK-Algerian collaboration in this sector by offering UK's expertise in power efficiency new technologies.
Mr Issad Rebrab highlights the success of 3 captive power plants from Clarke Energy providing Cevital's factories ability to self-generate power using natural gas
The seminar was organised by the British Embassy's DIT commercial team as an opportunity for Clarke Energy to showcase its expertise throughout the world in clean energy and to announce the long-term collaboration with its Algerian customers Cevital Group and SGT. The event was also attended by Algerian business leaders, members of the energy industry and public-sector experts in energy and industry.
Speaking on his partnership with Clarke Energy, the Cevital Chairman and Founder, Mr Issad Rebrab who took part in the opening of this event and who has delivered a testimony about an effective UK – Algerian collaboration in self-generation sector
Mr Rebrab commented
"We are confident we made the right choice to use Clarke Energy's solution to produce our own electricity at three of our sites; Brandt in Setif with 20 megawatts of electrical power, a steel mill for concrete parts for prefabricated buildings in Oran with 22 megawatts, OXXO in Bordj Bou Arreridj with 6 megawatts. One power plant is already installed and running in an existing factory and this new process will help us stop wasting good money on the electricity bill. The second power plant is not connected to the electricity grid and we will be completely self-reliant in terms of electricity supply. We are very satisfied by Clarke Energy's expertise and competencies and honoured by this UK-Algerian partnership which is delivering security of power and tangible economic benefits"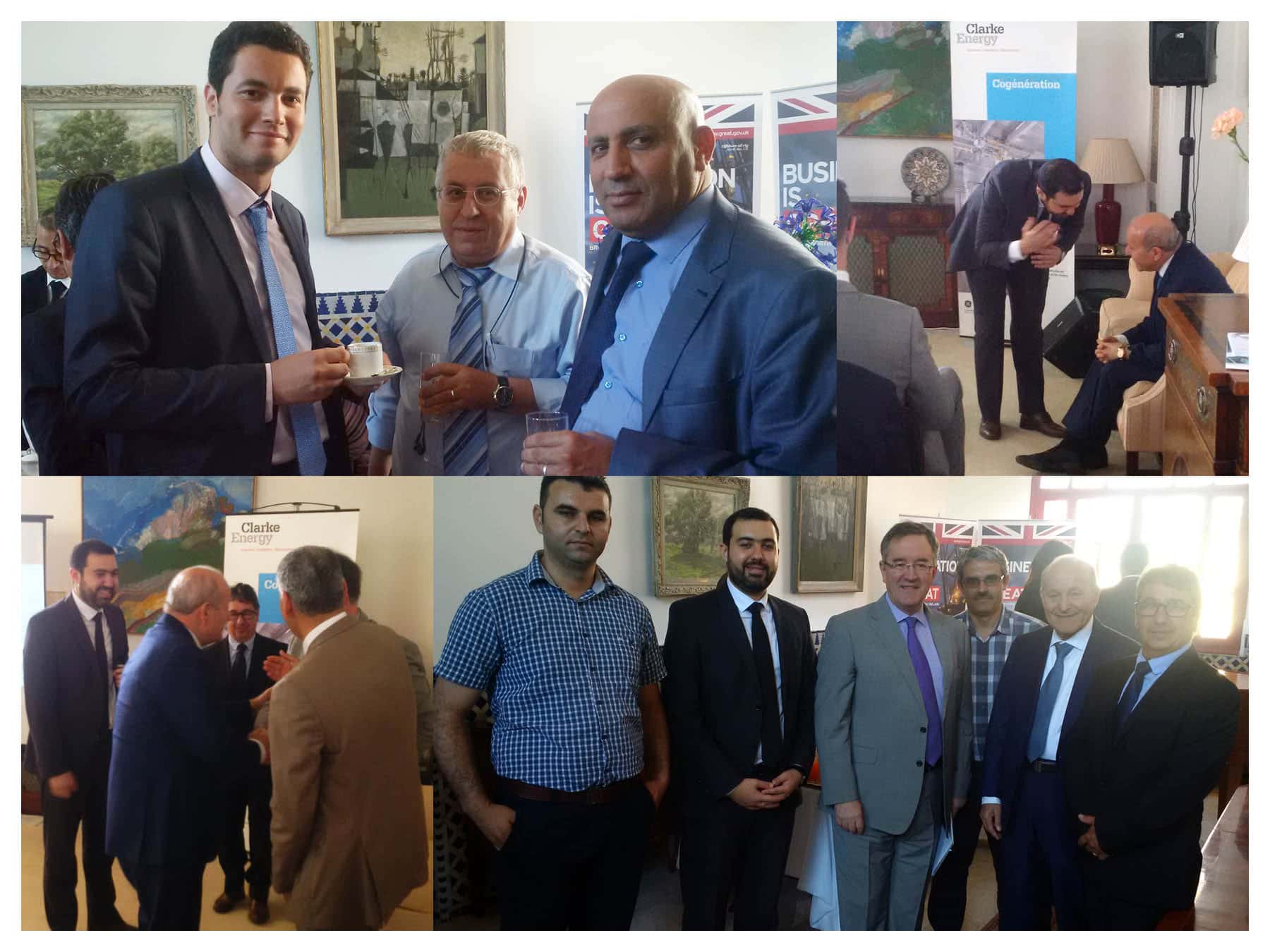 The self-production of energy has become one of the adequate solutions to ensure in part or in total the needs of electrical energy for industrials in particular and thus relieve the national electricity grid as said Mr. Mohamed Salah Bouzeriba, General Director of the APRUE. He also expressed his satisfaction with the efforts of Clarke Energy which, through its development in Algeria, favors a long-lasting relationship with its customers and relies on Algerian skills as well as on the success of its projects in Algeria as manifested by its customers Cevital and SGT.
Mr Bouzeriba concluded that cogeneration will make a substantial contribution to improving energy efficiency at the industry level in the light of the existing potential close to 1000 MW and that self-generation is necessary to ensure the sustainable development of the Algerian industry especially for new investments.
"In the current challenging global economic and energetic climate, the flexible solutions made possible by Clarke Energy help businesses save on their energy bill and become more competitive in both their domestic market and for exports"
said Mr Ali Hjaiej, Business Development Director, Clarke Energy.
Cevital's Chairman Mr Issad Rebrab delivers testimony about effective collaboration between the UK and Algeria
For further information regarding Clarke Energy news, events or case studies please contact us here.