Clarke Energy has been awarded a place in the shortlist for the UK Energy Innovation Awards 2016 which is to be held on 28th April 2016 in Manchester.
The awards is now in its sixth year and celebrates the best new technologies and innovations that are having a positive impact on the UK energy industry and benefitting energy customers. It has been stated by the organisers that this year the standard of entries was exceptionally high and the best smart grid innovation category saw its highest number of entries to date, reflecting the shift in the industry.
A panel of senior figures from the industry met to review all of the submissions for the ten categories and agree on the final shortlist which includes 58 innovative technologies, projects and firms from across the electricity, gas and offshore renewables sectors from across the UK.
EIC's managing director, Denise Massey, who chaired the judging panel comments:
"The scope and quality of the shortlisted entries to this year's awards reflects the shift in the industry towards new technologies, new business models and new ways of working."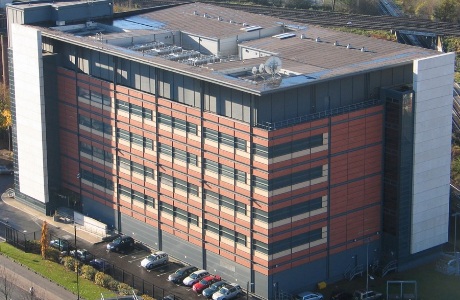 Clarke Energy has worked on many innovative projects as the company has grown. The project managers have strived to get the best out of each project and sometimes this includes thinking outside the box. One of the most recent projects is with Citi Bank's data centre in Londoni, which has put in place innovative energy efficiency measures, its the first of its kind at a UK data centre. This project will cut the energy use of its data centre by 10%,  leading to reducing Citi's costs and its greenhouse gas emissions and will make a meaningful contribution to reducing the data centre's running costs.
The investment for the project is being made by Green Investments bank fund manager Sustainable Development Capital (SDCL). Jonathan Maxwell, Chief Executive of SDCL said:
This investment delivers an innovative solution for one of SDCL's core global clients in a critical infrastructure asset. This project demonstrates that energy efficiency can deliver a combination of better financial performance, better environmental performance and better infrastructure solutions.
Clarke Energy was recognised for international trade for this particular award with projects such as Tronox's Namakwa Sands ferro-alloy smelter near Saldanah Bay in South Africa, where eight of GE's Jenbacher J620 gas engines are generating power from off gas from the furnace. Another international project is Walton Group, a Bangladesh-based multinational electronics, appliances and automotive manufacturer, who has selected Clarke Energy to supply three of GE's new high efficiency 616 diesel engines to generate more reliable on-site power at Walton Group's factory in Gazipur District.