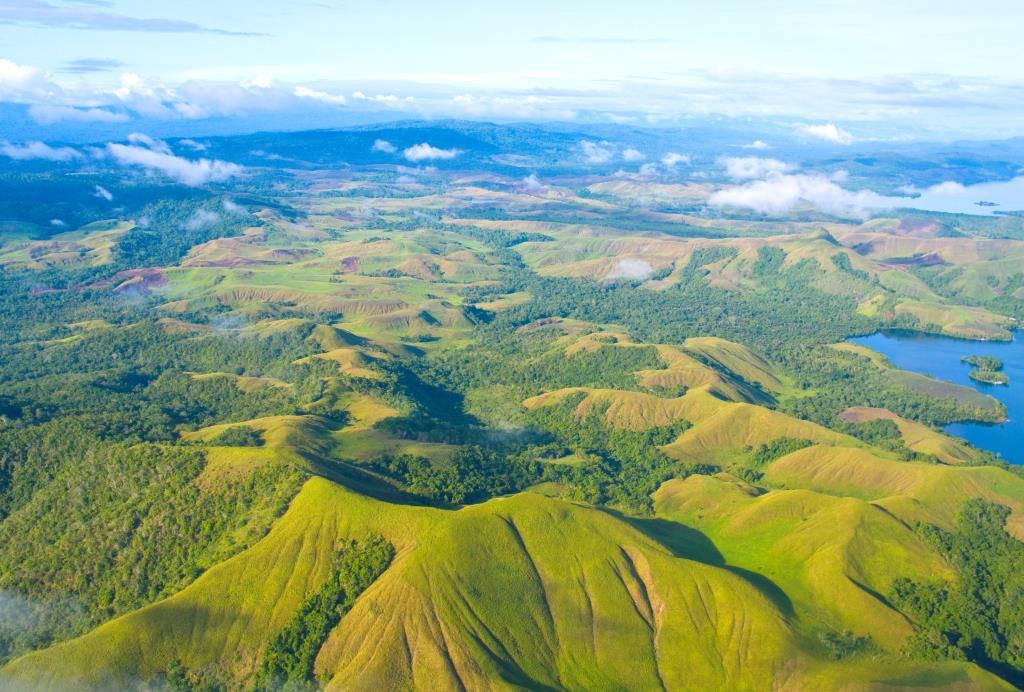 Sales and Services Agreement Established for GE's Growing Gas Engines Presence in Papua New Guinea
Clarke Energy to Enhance Local Service Excellence for GE's Jenbacher Gas Engine, Waukesha Gas Engine and Diesel Engine Products
Initiative Supports GE and Clarke Energy's Strategy for Delivering Efficient and Reliable Gas and Diesel-Fuelled Power in the Country
PORT MORESBY, PAPUA NEW GUINEA—September 26, 2016—Seeking to ensure regional customer sales and services excellence for its growing reciprocating engine technology portfolio in the southwestern Pacific, GE's Distributed Power business (NYSE: GE) today announced it is establishing an agreement with Clarke Energy to serve as GE's authorised distributor of the company's reciprocating gas and diesel engines in Papua New Guinea. This agreement will cover Jenbacher and Waukesha products and genuine service parts, including Clarke Energy's fully comprehensive maintenance contracts.
Papua New Guinea has significant gas reserves that can help the country to meet its growing power demands. The country has a large oil and gas and mining industry, together with a growing population and an underdeveloped electricity network. From the remote, highland provinces to the major cities such as Port Moresby and Lae, industrial users of power demand reliable, localised power to ensure the smooth operation of their businesses.
Clarke Energy brings extensive international experience of the generation of power from natural gas, liquid petroleum gas (LPG), diesel and renewable fuels such as biogas and landfill gas. Through certified training programs and on-the-job experience, these skills will be passed on to Papua New Guineans who will participate together with Clarke Energy to help reduce emissions and generate cleaner and/or renewable electricity for their fellow countrymen.
"We are committed to helping Papua New Guinea meet its increasing power demands," said Wouter-Jan van der Wurff, Executive Channel, GE's Distributed Power business. "As the country's distributed power needs grow, this agreement with Clarke Energy will allow us to better serve our customers. Through GE's proven Jenbacher and Waukesha product lines and Clarke Energy's expertise, we are able to provide a cost-effective solution to meet our customers' needs while helping to stabilize the local power grid."
Clarke Energy's Papua New Guinea operations will be supported from the wider group's engineering pool, with comprehensive engineering, procurement and construction services delivered in parallel with the company's Adelaide-based Australian operations.
Clarke Energy's main board director Greg Columbus commented, "Clarke Energy will focus on delivering quality installations based upon GE's gas and diesel engine generating sets and gas compression units, backed up by extensive, locally supported aftersales service teams. We aim to ensure the highest levels of equipment performance, availability and customer satisfaction."
About Clarke Energy
Clarke Energy is a leader in the engineering design, installation and long-term maintenance of gas and diesel engine-based power plants. The company is the authorized distributor and service provider for GE's Jenbacher gas and diesel engines in 19 countries. Clarke Energy employs over 1,000 staff and has over 5,200 MW of Jenbacher generation equipment installed in its operational areas.
Follow Clarke Energy on Twitter @ClarkeEnergy and on LinkedIn or Facebook.
About GE's Distributed Power business
GE's Distributed Power business is a leading provider of engines, power equipment and services focused on power generation and gas compression at or near the point of use. Distributed Power offers a diverse product portfolio that includes highly efficient, fuel-flexible, industrial gas engines generating 200 kW to 10 megawatts each of power for numerous industries globally. In addition, the business provides life cycle support for more than 36,000 gas engines worldwide to help you meet your business challenges and success metrics—anywhere and anytime. Backed by our authorized service providers in more than 170 countries, GE's global service network connects with you locally for rapid response to your service needs. GE's Distributed Power business is headquartered in Jenbach, Austria.
About GE Power
GE Power is a world leader in power generation with deep domain expertise to help customers deliver electricity from a wide spectrum of fuel sources. We are transforming the electricity industry with the digital power plant, the world's largest and most efficient gas turbine, full balance of plant, upgrade and service solutions as well as our data-leveraging software. Our innovative technologies and digital offerings help make power more affordable, reliable, accessible and sustainable.
For more information, visit the company's website at www.gepower.com. Follow GE Power on Twitter @GE_Power and on LinkedIn at GE Power.
About GE
GE (NYSE: GE) is the world's Digital Industrial Company, transforming industry with software-defined machines and solutions that are connected, responsive and predictive. GE is organized around a global exchange of knowledge, the "GE Store," through which each business shares and accesses the same technology, markets, structure and intellect. Each invention further fuels innovation and application across our industrial sectors. With people, services, technology and scale, GE delivers better outcomes for customers by speaking the language of industry. www.ge.com
###
For more information, contact:
Alex Marshall
Group Marketing & Compliance Manager, Clarke Energy
+44 7917 066 242
[email protected]
Susanne Reichelt
GE's Distributed Power
+43 664 80833 2382
[email protected]