District energy can play an important part in improving energy efficiency and reducing carbon emissions. Combined heat and power (CHP) technology is able to act as a core component of a distributed energy scheme. Gas engines can be configured for cogeneration, providing electricity and heat that can be used for heating as part of a district heating scheme. Gas engines can also be configured for trigeneration, where, in addition to the benefits of CHP, cooling can be provided using absorption chillers for use in air conditioning or refrigeration systems.
District energy provides a number of valuable benefits including:
Improved energy efficiency
Reduced costs
Enhanced environmental protection
Fuel flexibility
Ease of operation and maintenance
Reliability
Comfort and convenience for consumers
Distributed Energy
Distributed energy relates to the provision of embedded generation facilities for the delivery of energy efficiency. Generators are located close to the area of use and are configured for CHP. Generation of electricity close to the end user helps to reduce losses associated with transmission. Heat from the combustion process can be captured as hot water and used for heating close to the source of generation. The overall fuel efficiency of distributed energy schemes using CHP engines can be in excess of 90%.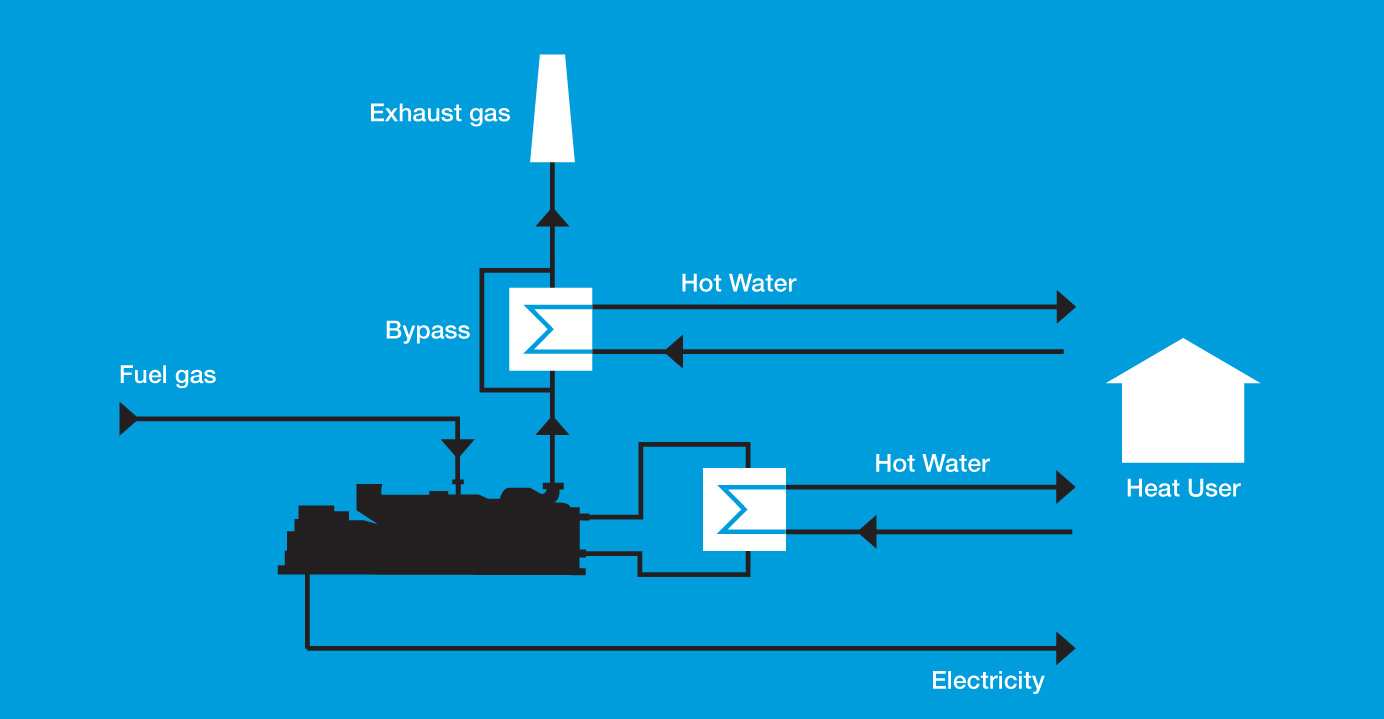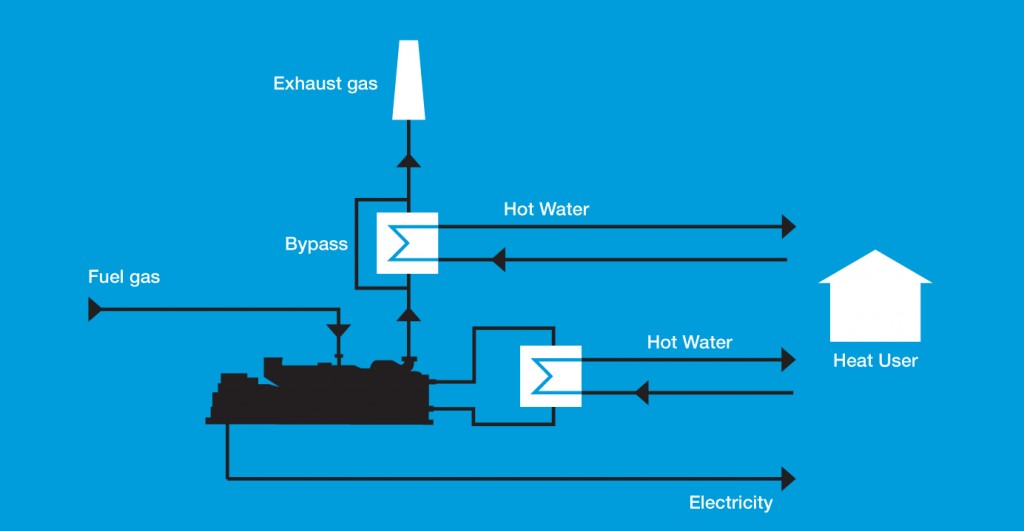 UK District Energy Association
Clarke Energy has joined the UK District Energy Association as an Associate Member.  The ukDEA is a trade body that links partners, owners and operators of the largest district energy schemes in the UK. The aim of the body is to promote district energy as a means to deliver significant carbon savings and also establish a direct link between the government and the industry's market base.
About Clarke Energy
Clarke Energy specialises in the engineering, installation and maintenance of gas-fuelled power plants. These plants operate on a range of renewable and low-carbon fuels including biogas, natural gas, coal seam & coal mine methane.
Clarke Energy is the authorised distributor and service provider for GE Jenbacher gas engines in ten countries across the globe.
Gas engines as captive power plants can be configured as cogeneration units for combined heat and power production.
Contact
Send your local Clarke Energy office a message here.
Follow Clarke Energy:
Twitter @ClarkeEnergy
Linkedin Clarke Energy Page
Facebook Clarke Energy Page